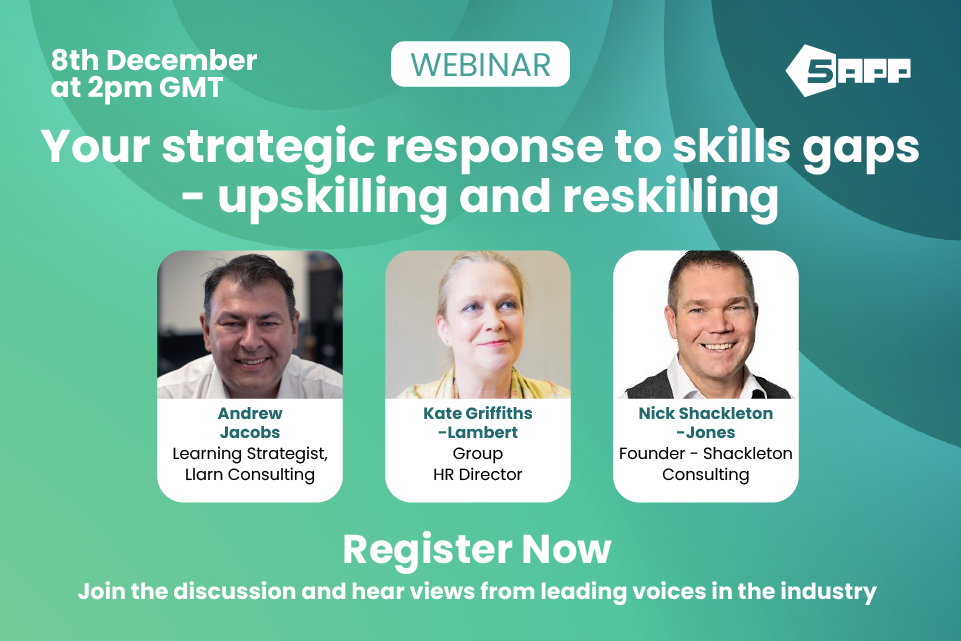 Download the recording
If you missed our recent webinar Your strategic response to skills gaps - upskilling and reskilling, you can access the recording now.
Hear lively discussion on the continuing challenges surrounding skills gaps, upskilling and reskilling from our expert webinar panel; Andrew Jacobs, Nick Shackleton-Jones and Kate Griffiths-Lambeth.
The shift to a more hybrid way of working has meant that many practices and procedures that were commonplace in the office have had to be reinvented.
The skills challenge is something facing all employers. According to research carried out by McKinsey 94% of the workforce "lack the full suite of skills they will require in 2030 to perform their jobs well.".
Should you build new talent from the inside or just throw some money at the skills problem? We look at the issue and decide where balance can be achieved.